"The Tread Lightly Village" is a proposed 34 unit Code 6 Eco Village for the Cotswolds. It will be the first Code 6 Village in the UK and will employ state of the art Zero Carbon systems to power and heat itself.
Simple design, form and construction help maintain affordability whilst allowing full inclusion of environmentally friendly technology.
Community is created through design which aims to encourage interaction of people, places and activities; the development should be looked upon as a whole and not its individual units.
Fun is important; lakes take on the 'Tread lightly' identity and shape a footprint to the village.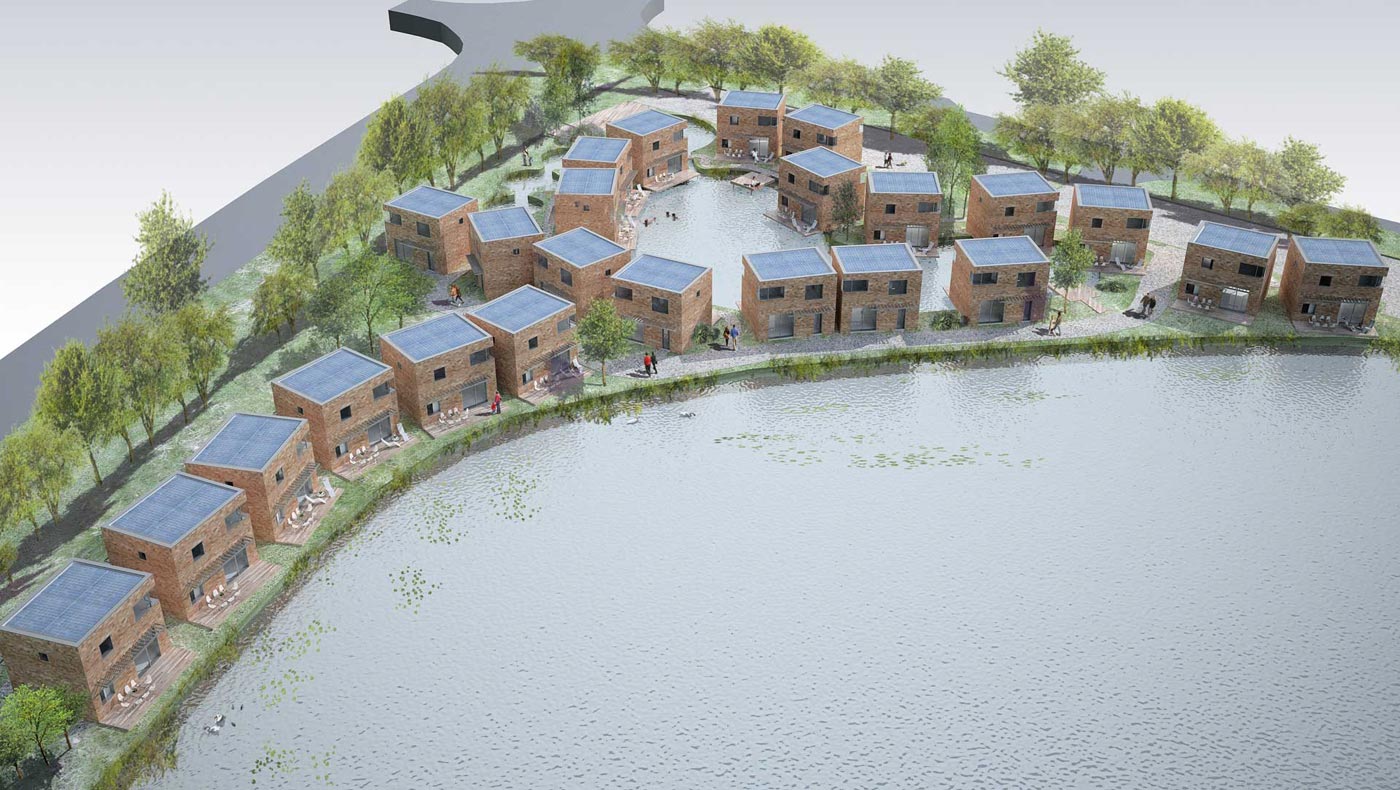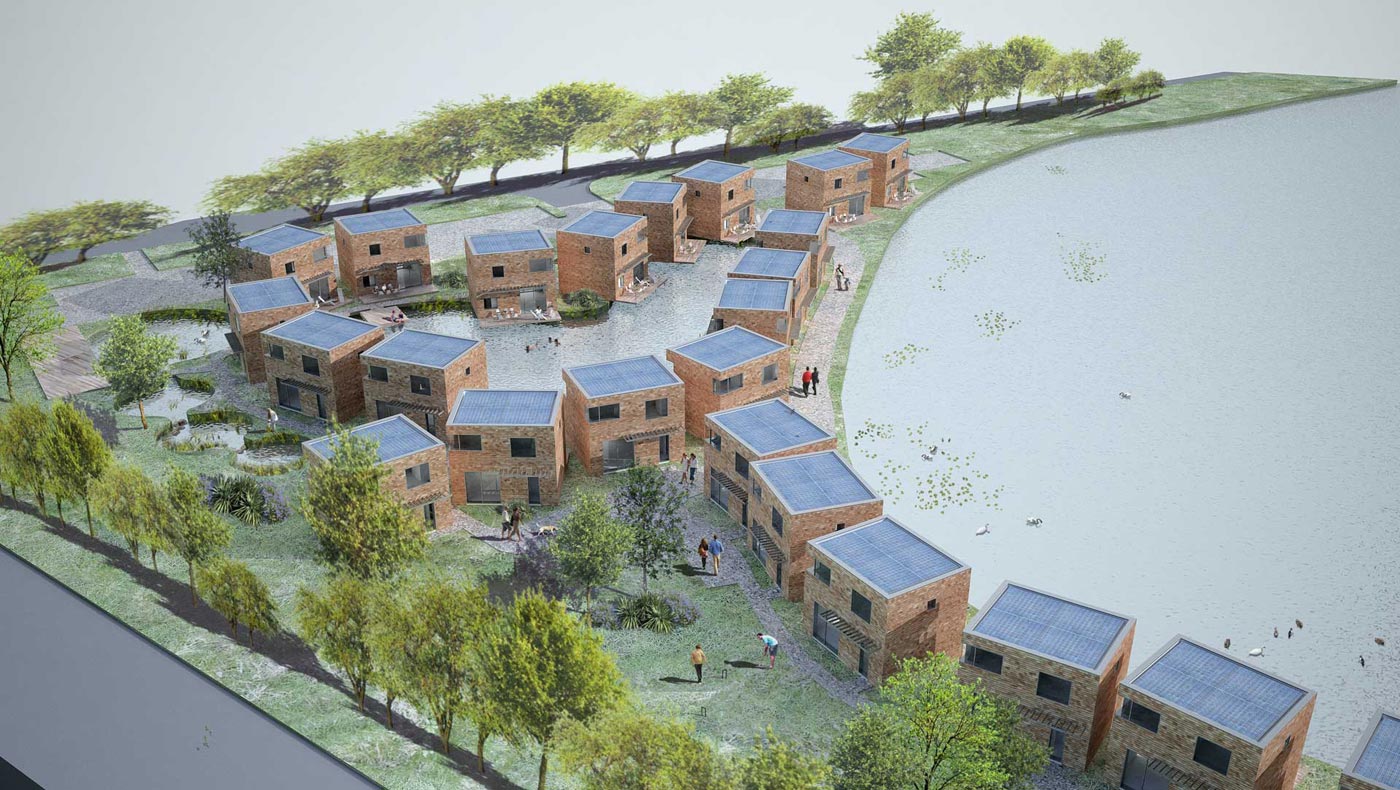 Scheme: Housing Development.
Location: Cotswolds.
Client: Private.
Visualisation : AR Design Studio