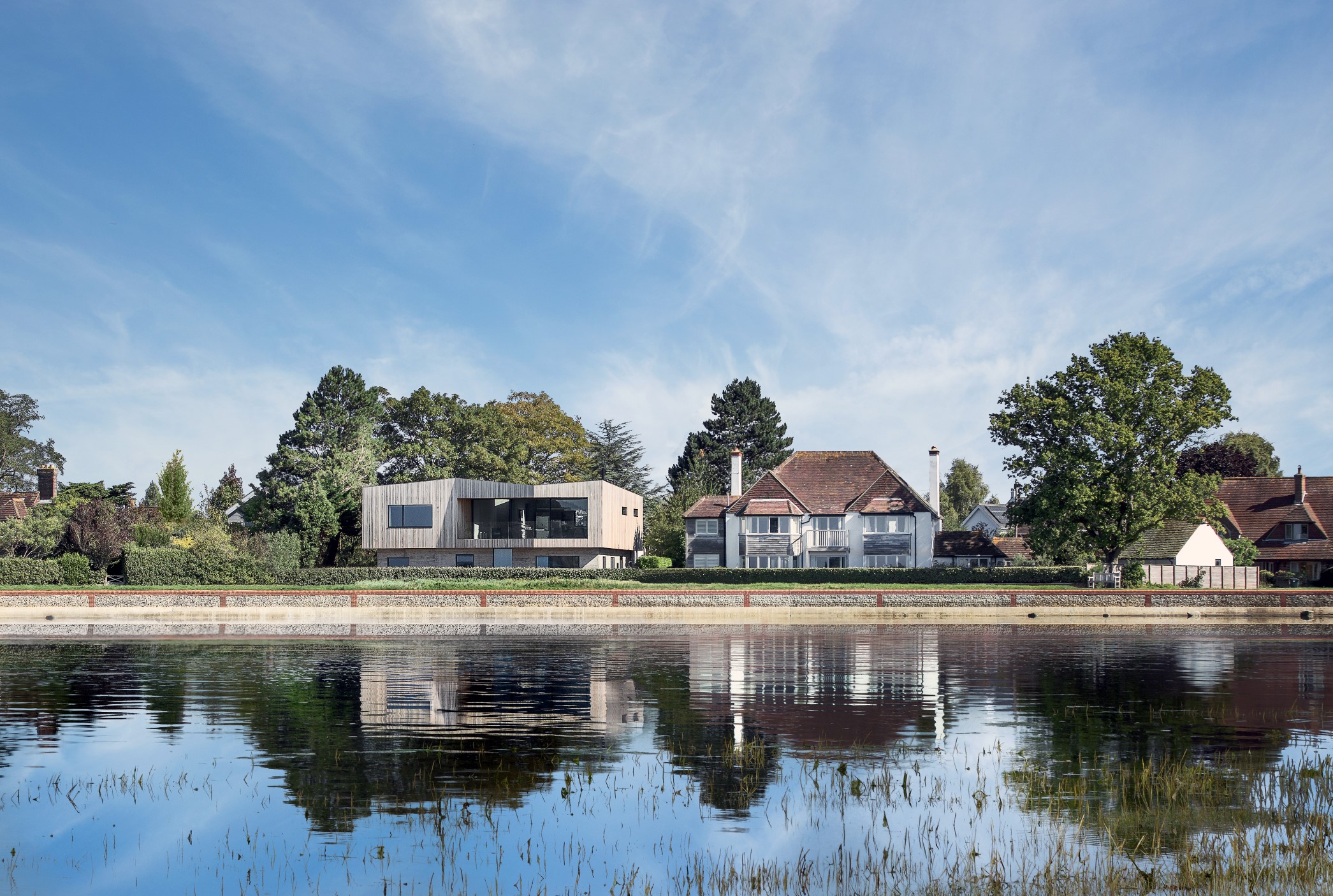 Creek House is a private bespoke new build house located in Bosham, West Sussex, completed in the summer of 2018 by Winchester based architects AR Design Studio. The clients, passionate about design and longstanding active members of the community, came to AR Design Studio in 2015 with a vision for their life-time home in the village.
The clients saw potential in this prime location on the periphery of the Bosham estuary, and despite difficult planning constraints, the client's contemporary vision combined with AR Design Studio's experience set out to achieve a sensitive design appropriate to the idyllic setting.
The site is set within the Chichester Harbour Area of Outstanding Natural Beauty and Bosham Conservation Area, striving to protect and enhance the village's traditional character and significant history. The team at AR, with an extensive water front portfolio, worked closely with both Chichester Harbour Conservancy and the planning department to achieve a sensitive design, but with the unconventional design and exposed site, the scheme attracted its share of public attention.
The Creek House subtly draws influence from the geometries and materials of the sensitive context of Chichester, whilst achieving a contemporary design that undoubtedly challenges the vernacular of the area.
Scheme: New Build House
Location: West Sussex
Commencement: September 2017
Completion: October 2018
Photographer: Martin Gardner, www.martingardner.com
Contractor: Peter Caldecott Ltd
Engineer: Andrew Waring Associates
Concrete Specialist: David Bennett